aboutus
Imboden Carpet & Interiors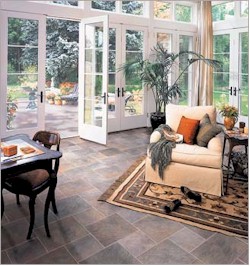 Bob Imboden Owner of Imboden Carpet and Interiors in Conway has been told his family name, originating in Switzerland means "from the floor." That would be appropriate. Bob started working with his Dad in 1949 and well remembers sewing the seams of three-foot-wide strips of carpet with a needle and thread. In the early 70's, Bob bought the business from his Dad. Though he stopped installing floors a few years ago, he still takes measurements, working along side the 3rd generation of Imboden's, his son, Craig, and daughter, Christie, as well as Tammy Beaty who works in sales for over 26 years. Having a family business spanning three generations of employees helps give customers more product knowledge and special attention.
We Work With
Why Us
Our Company
At Imboden Carpet & Interiors we believe that it should be all about you. Our main goal is to do everything possible to make you satisfied.
Selection
We offer a large selection of products
Imboden Carpet & Interiors carries a complete line of products from the world's leading manufacturers. Click on the links below to find out more about these products.
Experience
Experience You Can Trust
Imboden Carpet & Interiors has experienced, quality minded professionals in both residential and commercial markets.